Howdee my fellow loyal loving readers! I've been MIA for quite sometime, didn't I? My hands have been
very
busy (Wei-Hwa's hands too) with none other than
cupcakes
. I love my mini business and I am glad that I shared this with my loved one. Boyfriend loved baking and crafting sugar paste too which makes us determined to turn this mini-business into a BIG one
someday
(crosses my fingers).
Little updates on me - I spent less time blogging as I allocated the time for my business, friends and Facebook. Lol, yes Facebook cause it's a powerful tool to promote my business and gain popularity. My lil' business has a
page of it's own
too! Join join join if you have not do so. :)
Lately, I gained new close friends, lost some in the process, found even
closer
ones, hugged a friend in need, laughed till I cry, embarrassed myself in the public, and most importantly, learned more about
myself
. I'm glad that I have this circle of friends since high school that kept my feet back to the ground and reminding me of my roots. I am also blessed with colleagues that I have no longer call them colleagues; now I called them my
second family
. :)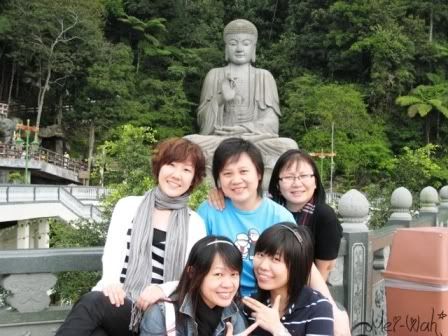 Then, one day, as I was in middle of a meeting, something came to me and *ting* I'm determined to get Masters. :) I hope this fire keep on burning until I secured my place in a Masters course. :D I am determined to make my life more meaningful.
Studying is a part of it
You will never know what will happen the very next day.
Life, for me, involves good food and good friends. :) Lucky for those living in Seremban (especially me), there's an authentic Japanese restaurant in town -
Matsu Japanese Restaurant
,
(No. 40, Jalan S2/B18, Biz Avenue, Seremban 2, 70300 Seremban, Negeri Sembilan. Tel: 06-601 7332)
. Woohoo! I went there so frequently, I got a Privilege Card that offers 10% off total bill ;)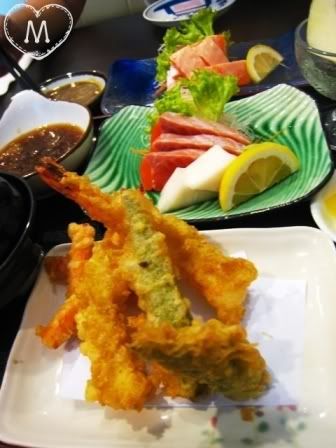 One dish that I will never missed -

Salmon Belly Sashim

i! You'll never touch the normal Salmon Sashimi ever again!!!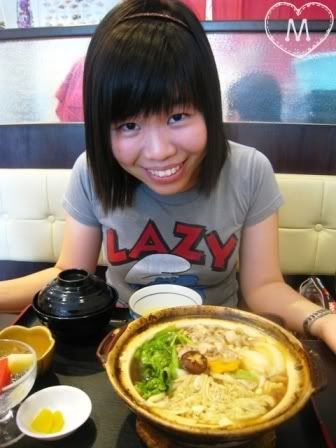 Malaysia's 52th Independence Day, 31 August 09.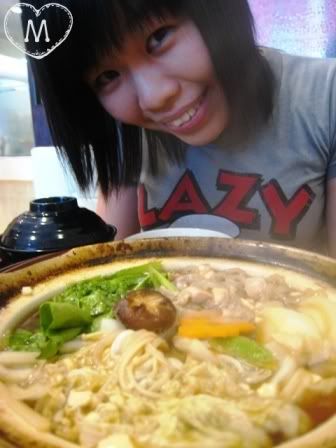 I can announce loudly that... I LOVE JAPANESE FOOD AND I WOULD NEVER GET BORED WITH IT!!! :D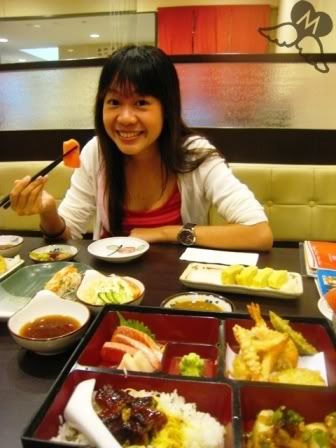 Dinner right before Port Dickson trip with my

second family

, 19 September 2009.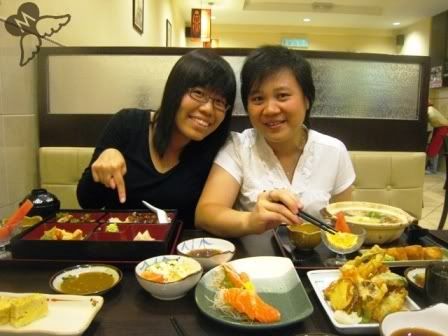 Known her (affectionately calling her "Hun") for less than 6 months yet understands her more than others. :)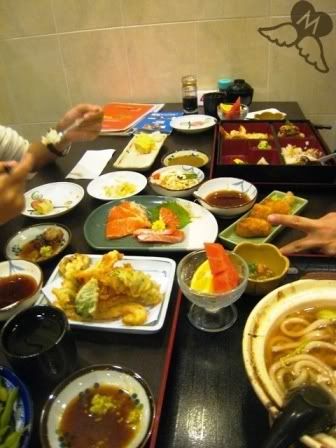 We admit we ordered more than we can consume :( Nevertheless we

quite

finished it all!


My life had been packed that I don't have time to indulge myself in facials or manicure/pedicure but I loved every single minute of my life. There is always packed sheet masks! Hooray for that... my savior! :D
Things turn out best for those who make the best of the way things turn out.


Jack Buck
If you're happy and you know it, you clap your hands! :)


Happy halloween, everyone!